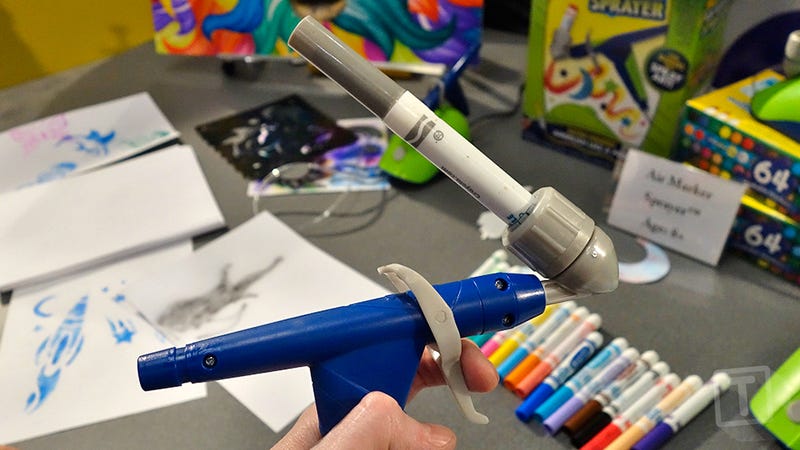 Channel your child´s creativity with this contemporary spray paint brought to you by Crayola!
The Crayola Air Marker Sprayer is easy to use, without the hassle of mixing thinner and paints, hence, avoiding messy situations and constant cleaning, and is surprisingly therapeutic.
Here´s how it works:
The Crayola Air Marker Sprayer simply requires you to stick one of those chunky Crayola markers in the tip. It is held in place with a plastic ring you then tighten, at which point you just pull the trigger and start to paint.
The Crayola Air Marker Sprayer does not run on batteries. It comes with an electric pump that continuously runs as long as it is plugged in.
Also, you don't have to use a specific type of Crayola marker. It supports all types of Crayola markers, which can give your kids more options in exploring their creativity.
Coming soon in retail stores at $30 per unit.
h/t gizmodo.com